22Squared
Nike Joanie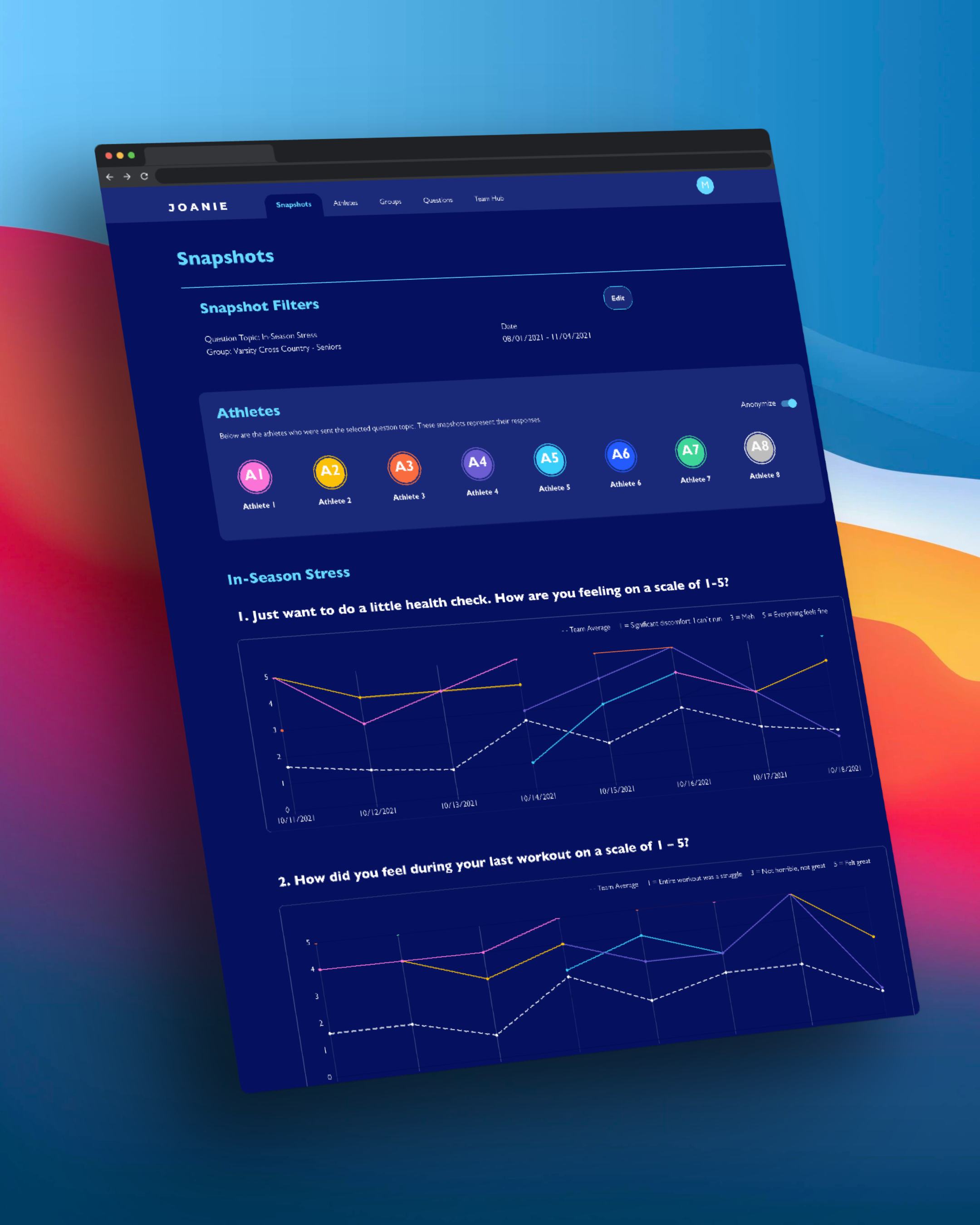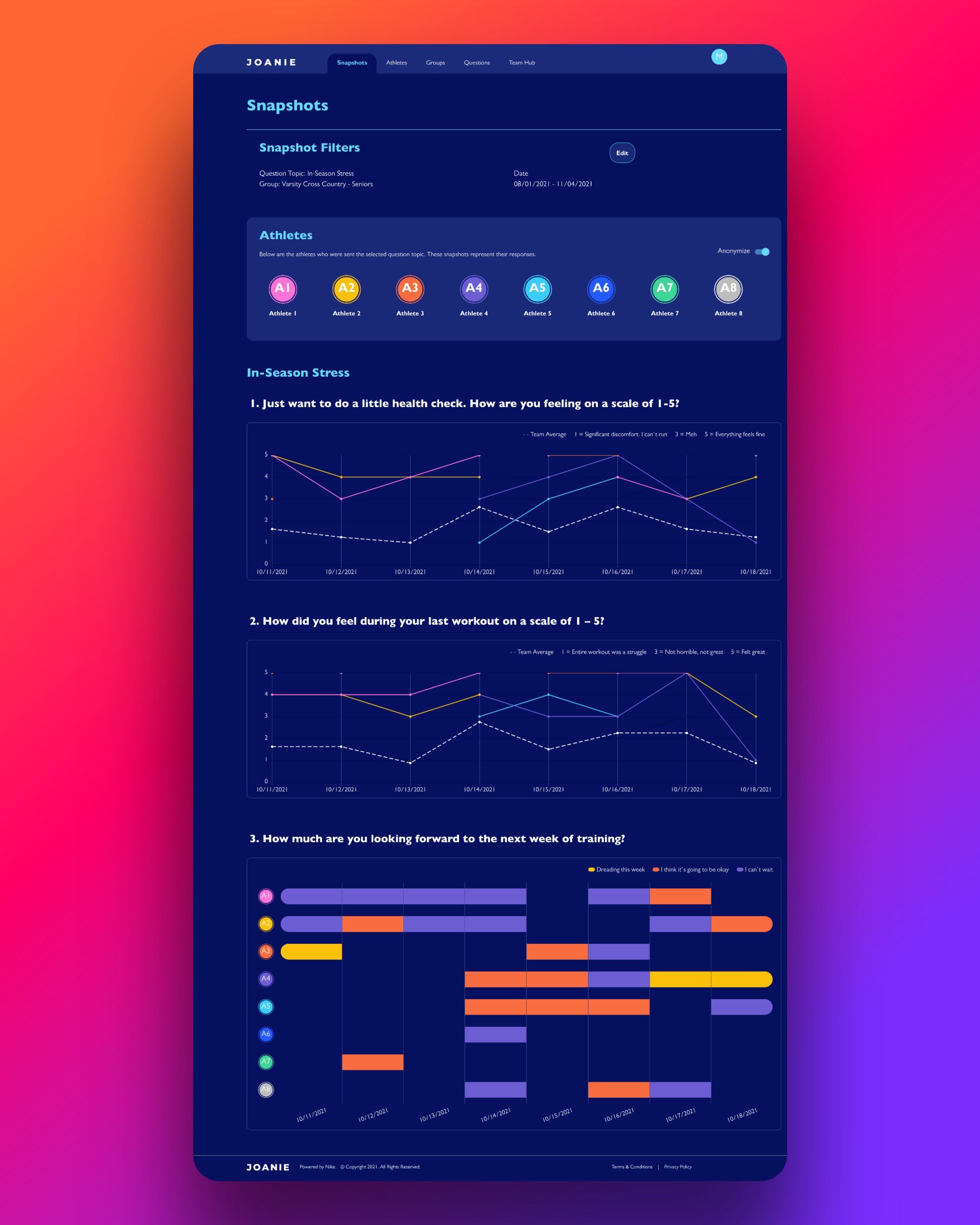 We were faced with challenging and overcoming the pressures faced by young female athletes by addressing the glaring disconnect with their predominantly male coaches for the most established athletic brand in the world.
We asked what if we used technology to create a safe space for athletes and coaches.
We brought to life a digital tool designed to open up healthy, frequent interactions between athlete and coach focused on empathy, where athletes can be vulnerable, and coaches can feel empowered.